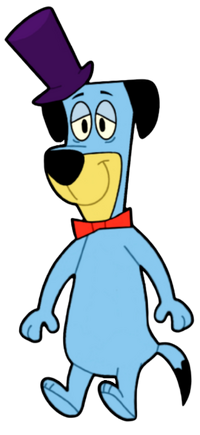 Huckleberry "Huck" Hound is a fictional cartoon character who made a cameo in The Grim Adventures of Billy and Mandy.
He is a blue dog that speaks with a Southern drawl and has a relaxed personality, and acts with good intentions.
In "Irwin Gets a Clue", he is run over by Hoss Delgado's truck.