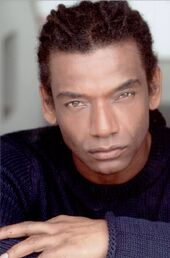 Greg Eagles is and American voice actor, actor, writer and producer who has done several voice roles such as Megas XLR, Lobo, Cow and Chicken, the Garfield CGI movie trilogy and Pair of Kings. As of 2007, he replaced the late Mel Winkler as Aku Aku in Crash Bandicoot.
He voiced Grim and Sperg on the show. To voice Sperg, he had to use an incredibly high pitched voice as to not make them sound the same.
Characters
NOTE: These sounds do not work on Internet Explorer.